New Virginia Gun Bills Filed That Need Your Attention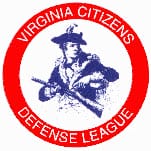 Virginia – -(AmmoLand.com)- Some new gun bills have been filed. The first anti-gun bill has also showed up.
VCDL STRONGLY SUPPORTS:
HB 106, Delegate Cole (R – Fredericksburg), completely repeals the restaurant ban and allows a CHP holder to carry concealed during a religious meeting with the permission of the leader of the meeting. The complete repeal of the restaurant ban is the perfect solution – allowing restaurants to set their own policies on guns. On church carry, VCDL would prefer the prohibition on carrying during a religious meeting be repealed completely.
HB 108, Delegate Cole (R – Fredericksburg), requires that localities auction off guns (except machine guns) that were turned in during a gun buyback. The bill needs some tweaking to allow machine guns to be auctioned off to Class III dealers. That would be a huge revenue increase for the locality and would also preserve the pool of machine guns that can be lawfully purchased.
HB 109, Delegate Cole (R – Fredericksburg), repeals the law that allows counties to require that all handgun sales be reported to the county. It also requires that any such information received in the past be destroyed.
HB 152, Delegate O'Bannon (R – Richmond), allows an electronic security employee with a CHP to carry while on the job as long as the gun is concealed and the employee does not represent that he is carrying in the course of his employment.
VCDL STRONGLY OPPOSES:
SB 70, Senator McEachin (D – Richmond), disallows expungement for MISDEMEANOR domestic violence convictions if that conviction bans the possession of a firearm under federal law. Once convicted, you will be forever banned from possessing firearms as there will be no way to get that conviction expunged. The misdemeanor domestic violence gun ban is a travesty and we need to have a way for good people to get their gun rights back.
About:
Virginia Citizens Defense League, Inc. (VCDL). VCDL is an all-volunteer, non-partisan grassroots organization dedicated to defending the human rights of all Virginians. The Right to Keep and Bear Arms is a fundamental human right. Visit: www.vcdl.org