Virginia's Dave Marsden Still Can't Decide If He Supports Your Right To Keep & Bear Arms
However, Bill Fleming did return his Virginia Election Candidate Gun Survey.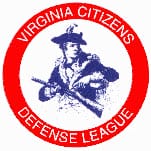 Virginia – -(AmmoLand.com)- So far, three of the four candidates in next Tuesday's Special Election have answered the VCDL Candidate Survey.
Since my last VA-ALERT on the Special Election Candidate Surveys, Bill Fleming has returned his survey pro-gun, but not nearly as strongly pro-gun as his opponent, Jeff McWaters, did.
Only Dave Marsden has refused to answer the VCDL Candidate Survey. It appears that Dave really wants to hide his views on the 2nd Amendment from the voters.
What is he hiding? Why is he afraid to publicly take a position on this important issue? Why doesn't he want you to know his views on the issue?
Failure to return a completed survey frequently indicates indifference, if not outright hostility, toward the Right to Keep and Bear Arms.
Below, I have listed all the candidates in the January Special Election. Steve Hunt, responded strongly pro-gun.
While his opponent, Dave Marsden, as mentioned earlier, did not respond at all.
If you live in one of the districts below, please contact the campaigns of each candidate in your district by BOTH email AND phone. Urge Dave Marsden to answer the VCDL Candidate survey. Be sure to contact Steve Hunt, Jeff McWaters, and Bill Fleming and thank them for returning their surveys and for their open support of your right to keep and bear arms!
The VCDL Candidate Survey: https://www.vcdl.org/surveys/survey_2009.html
Not sure what District you're in? You can find out at: https://tinyurl.com/bksx4 (Only your address info is required on this form.)
Maps of the two Senate Districts:
District 08: https://www.vcdl.org/images/SenateDistrict08map.gif
District 37: https://www.vcdl.org/images/SenateDistrict37map.gif
Thanks for your help!
About:
Virginia Citizens Defense League, Inc. (VCDL). VCDL is an all-volunteer, non-partisan grassroots organization dedicated to defending the human rights of all Virginians. The Right to Keep and Bear Arms is a fundamental human right. Visit: www.vcdl.org