WA Fish And Wildlife Commission Approves Major Land Exchange Between Agencies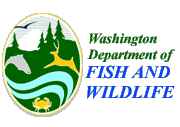 OLYMPIA, WA –-(AmmoLand.com)- The second phase of a major land exchange with the Washington Department of Natural Resources (WDNR) won approval by the Washington Fish and Wildlife Commission during a public meeting here Jan. 7-9.
In addition, the commission approved raffles for five new multi-species hunting permits and received briefings on management options for upcoming fisheries for sturgeon and spring chinook on the Columbia River.
The commission, which sets policy for the Washington Department of Fish and Wildlife (WDFW), approved the land exchange after years of inter-agency discussions and an extensive public-comment process.
By its action, the commission authorized WDFW to transfer 12,424 acres of high-elevation forestland in eastern Washington to WDNR in exchange for 25,849 acres of shrub-steppe and low-elevation forestlands.
The landmark agreement would affect properties held by both agencies in Kittitas, Okanogan, Klickitat, Yakima and Asotin counties.
WDFW Director Phil Anderson called the commission's action an "historic moment" that sets the stage for improved management of public lands by both agencies.
"This action will allow both agencies to consolidate their holdings and manage public lands more efficiently and effectively," Anderson said. "It's a major step forward in correcting the checkerboard pattern of ownership that has complicated management of public wildlife lands since the early days of statehood."
The land exchange is specifically designed to:
Protect and enhance habitat for species ranging from elk and mule deer to sage grouse and pileated woodpecker.
Maintain public access and recreation on public lands.
Generate revenue for WDNR trust beneficiaries, such as public schools.
A copy of the joint Environmental Assessment, which includes a description and maps of the land exchange, is available at https://wdfw.wa.gov/hab/sepa/sepa.htm .
Under the first phase of the land exchange, approved last August, the commission authorized WDFW to transfer a total of 9,000 acres in Thurston, Kittitas and Okanogan counties to WDNR in exchange for 5,100 acres to be managed as wildlife habitat. Both phases of the land transfer are expected to be completed this year.
In other action, the commission authorized WDFW to initiate raffles for five new multi-species permits to help generate revenue for managing big-game species. Winners of the new raffles – four regional, one statewide – will be allowed to harvest three to five animals in a given year.
Depending on the region, game species available under the new permits includes deer, elk, black bear, turkey, cougar and California bighorn sheep. WDFW will publicize details on the new raffle this spring.
In addition, WDFW staff briefed the commission on management options for several upcoming fishing-season negotiations:
Columbia River white sturgeon: Surveys indicate white sturgeon are declining in number, prompting fishery managers in Washington and Oregon to consider reducing this year's harvest by 20 percent to 50 percent. WDFW is seeking the commission's guidance in developing new management measures prior to meeting next month with Oregon fishery managers to set 2010 fishing seasons.
Columbia River spring chinook: Although this year's upriver spring chinook run is expected to be one of the strongest on record, a recent negotiated agreement requires the states of Washington and Oregon to take additional steps to ensure that catch-balancing objectives for tribal and non-tribal fisheries are achieved. WDFW fishery managers advised the commission they plan to hold back at least 30 percent of the states' catch allocation as a "buffer" until there is strong evidence the upriver spring chinook run will meet expectations.
North of Falcon salmon policy: In March and early April, state, tribal and federal fisheries managers will meet to establish salmon seasons for Puget Sound, the Columbia River and Washington coastal areas. At the commission meeting, WDFW staff reviewed the commission's existing North of Falcon policy, which will guide the department's position on conservation and allocation issues during the upcoming season-setting process.
For more information about future commission meetings, visit WDFW's website at https://wdfw.wa.gov/commission/ .