WDFW Director statement on Archery Elk Hunt in Skagit County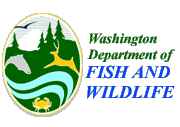 Washington- -(Ammoland.com)-"I and others at the Washington Department of Fish and Wildlife (WDFW) share the public's concern over the archery elk hunt that took place December 26 near Concrete in Skagit County.
"The hunt was intended to control damage by moving elk off fields and encouraging them to return to forested areas. Property owners in the vicinity had complained that elk were trampling fields, knocking over fences, damaging orchards and vegetable crops, and creating traffic hazards on area roads.
"Unfortunately, the hunt was not carried out in a manner consistent with WDFW's Hunter's Code of Conduct, and we took immediate action to close the archery hunt in that area.
"The behavior that took place violated a number of the principles of the Hunter's Code of Conduct that is published in the state's hunting rules pamphlet and that is emphasized in all our hunter education courses. The code emphasizes the need for hunters to show respect for wildlife and to be considerate of non-hunters. In addition, it encourages hunters to behave responsibly and urges them to follow high ethical standards to ensure that the tradition of hunting can be passed on to future generations.
"The future of hunting in this state depends on hunters who behave appropriately, consistent with this recognized code of conduct. It is clear that the inappropriate behavior of a few can jeopardize hunting for the many who respect their sport and the tradition of hunting.
"Elk damage has been, and will continue to be, a problem in this area. I want to assure those who have expressed concern over this hunt that, in the future, WDFW wildlife managers will seek alternative ways to address elk damage in Skagit Valley."