COHA Sponsored Shooter for 2010 National Junior Olympic Team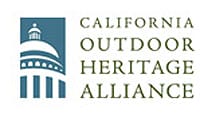 SACRAMENTO, CA –-(AmmoLand.com)- USA Shooting, the national governing body for Olympic shooting sports, announced the selection of Michael J. Flores to the 2010 National Junior Olympic Shotgun team. Flores is one of just nine young men selected from across the country and the one and only Californian. Young Mr. Flores is sponsored by the California Outdoor Heritage Alliance (COHA)
"It feels great to earn this recognition. I want my supporters to know this is as much their accomplishment as mine," said Michael Flores. "I am proud to wear the letters USA. But I won't let the celebration overshadow the work ahead to pursue my Olympic dreams."
The Junior Olympic team is selected annually by the USA Shooting National Shotgun Coach based on an individual shooter's performance in the previous year's shooting events, including the National Junior Olympics and National Championships. Other considerations for selection include a candidate's volunteer activities, academic performance and the National Coach's judgment on the shooter's potential for future success.
Flores captured the 2009 California State Championship, as the youngest ever to win the title at 14 years of age. He went on to win the 2009 Canadian National Junior Open Championships in Vancouver, Canada. And, as a member of the Scholastic Clay Target Team in 2009, Flores won the gold medal at the California Junior Olympics and the bronze medal at the National Junior Olympic Championships.
Flores was 10 years old when his shooting talents were first discovered at COHA's 2005 California Legislature Outdoor Sporting Caucus event. Bill Gaines, the President of COHA, was excited by Flores skills and offered COHA's sponsorship.
"Flores demonstrated great potential, not only in shooting but in his ability to be a great ambassador for the conservation community and outdoor enthusiasts," said Gaines. "His selection to the Junior Olympic Team is proof of that. The outdoor community is proud of him."
Arguably, Flores' proudest supporters, his parents – Michael and Melissa, listened as Flores read the congratulatory letter aloud. Friends and other family members were quickly informed as phone calls were made.
Flores' first call was to his coach, Josh Lakatos, a 1996 Olympic silver medalist.
The coach offered his congratulations and told Flores', "Now we have our work cut out for us. Let's go to work!"
Next month, Flores will travel to Ft. Benning, Georgia to compete in the Spring Preliminary Tryouts, attempting to win a spot on the World Cup team. Flores' ultimate goal is participating in the 2016 Olympics.
The California Outdoor Heritage Alliance (COHA) is a partnership of conservation organizations, outdoor industry, other related interests and individuals who support science-based wildlife management and the preservation of our hunting rights in California. COHA is a 501(c)4 Political Advocacy organization dedicated solely to influencing legislative, regulatory and administrative policy decisions which promote wildlife conservation and our outdoor heritage. For more information about COHA, visit www.outdoorheritage.org.