Successful Trap & Release Moves 51 Antelope To Potential Hunting Area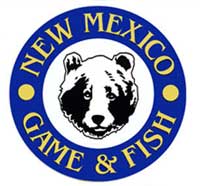 ROSWELL, NM – -(AmmoLand.com)- Fifty-one pronghorn antelope recently were trapped and successfully relocated to ranches north of Roswell, the Department of Game and Fish announced. The animals came off a farm where they were eating cultivated crops.
The Department has moved 156 antelope from the Roswell area during the last five years. The ranches receiving the animals were identified as excellent antelope habitat by the Department and the U.S. Bureau of Land Management.
"It's hoped that these new herds will thrive in a more natural habitat," State Game Commission Chairman Jim McClintic said. "Hopefully they will provide additional hunting opportunity in the future. The more public-land hunting opportunity we can provide our sportsmen, the better we feel about what we are doing."
For several years now, the Department has worked with local landowners, ranchers and farmers to address the growing antelope herd just outside of Roswell's western city limits. The readily available forage and water provided by cultivated crops led to growth in antelope herds, which in turn led to increasing depredation complaints on private property. Complaints included damage to alfalfa and winter wheat fields, and antelope eating ornamental shrubs in residential front yards.
Trapping and transplanting problem animals typically is not feasible because of topography, high mortality rates and exorbitant costs. The great success of this effort, however, was due to the location and travel patterns of this group of antelope, in conjunction with significant landowner cooperation and Southeast Area staff planning, patience and expertise.
This trap was part of a much larger effort to reduce antelope and mule deer populations in the area west of Roswell. For the next three to five years, the Department plans increase the use of fence modifications, trapping and transplanting, and public, private and youth hunts to achieve that goal.