Arma Lites Latest Advancements In Weapons Technology on Video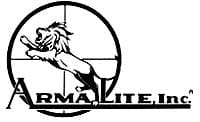 Geneseo, IL – -(AmmoLand.com)- ArmaLite President Mark Westrom explains the ArmaLite SPR Mod 1 to Editor-in-Chief Martin Gonzalez of thefirearmschannel.com.
The 2010 SHOT Show in Las Vegas features the latest innovations in firearms, weapons and support gear.
The Firearms Channel's own Max Martin meets with Arma Lite, Inc. president Mark Westrom who shows off Arma Lites latest advancements in weapons technology.
For 50 years Arma Lite, Inc. has been a trusted leader in rifles, handguns and everything firepower.
Thanks to TheFirearmsChannel.com for the video and supporting Aramalite.
About:
ArmaLite has one of the broadest product lines in the firearms industry. We manufacture and sell semiautomatic rifles in a variety of calibers including 5.56mm and 7.62mm, long range super-accurate bolt action rifles in calibers including .308 Winchester, 300 Winchester, 338 Lapua, and 50 BMG, and classic 9mm pistols. Visit: www.armalite.com