ArmaLite AR15 Cut Away Rifle Video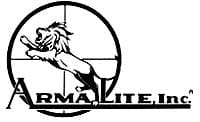 Geneseo, IL – -(AmmoLand.com)- Time for a detailed video look at the inside guts of an ArmaLite Ar15 black rifle with our speicail prupose cutaway rifle.
It is literally cut open so you can see the inside parts and action of our AR15 rifles.
A cut away is a great way to see the working part of an AR and the way the interact with each other, exposing the magic inside the machine.
Thanks to GunWebsites.com for the video and supporting Aramalite.
About:
ArmaLite has one of the broadest product lines in the firearms industry. We manufacture and sell semiautomatic rifles in a variety of calibers including 5.56mm and 7.62mm, long range super-accurate bolt action rifles in calibers including .308 Winchester, 300 Winchester, 338 Lapua, and 50 BMG, and classic 9mm pistols. Visit: www.armalite.com