ArmaLite Special Purpose (SPR) MOD 1 Rifle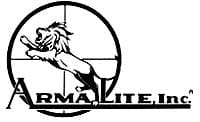 Geneseo, IL – -(AmmoLand.com)- ArmaLite is known for its history of innovation. Its Special Purpose Rifle (SPR) has proved it for years.
Now, the introduction of the ArmaLite SPR Mod 1 proves it once more, in spectacular fashion.
The SPR Mod 1 is a forged, one-piece upper receiver/rail system with exclusive detachable side and bottom rails. That's right, you can change your 1913 rails to fit your changing needs for sights… lights… lasers… grips… or swivels.
The SPR Mod 1's one-piece construction offers you a continuous optics platform (COP). There's no gap to bridge between receiver and upper rail when installing your scope or sights. This one-piece construction's strength and rigidity will also keep your sights zeroed in the most trying conditions.
The new SPR Mod typifies the "ArmaLite Standard of Excellence."
Caliber: .223/5.56 NATO
Barrel: 16" chrome lined, chrome moly vanadium steel
Rifling twist: RH 1:7"
Muzzle Device: Flash suppressor
Front Sight Base: Picatinny gas block
Sights: A.R.M.S. polymer #71L-F & #71L-R
Trigger: Tactical two stage
Length: 35.5" with stock extended, approximately 32" collapsed
Weight: Approximately 6.5 lbs.
Accuracy: 1.5 – 2.5 MOA
About:
ArmaLite has one of the broadest product lines in the firearms industry. We manufacture and sell semiautomatic rifles in a variety of calibers including 5.56mm and 7.62mm, long range super-accurate bolt action rifles in calibers including .308 Winchester, 300 Winchester, 338 Lapua, and 50 BMG, and classic 9mm pistols. Visit: www.armalite.com