ATF Compliance Benefit Gets Even Better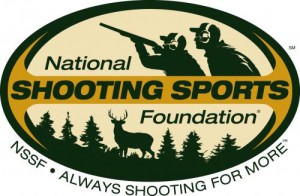 NEWTOWN, Conn. –-(AmmoLand.com)- Members who hold FFLs have had the wonderful opportunity over the last three years to schedule a one-day training and consultation session with NSSF consultant Walfred (Wally) Nelson, former deputy assistant director for ATF's office of enforcement programs and services, to evaluate and improve their record-keeping and compliance practices regarding ATF regulations.
Under the previous terms of this service, NSSF members were responsible for half of the $1,000 consultation fee, plus all of Nelson's expenses, including travel, lodging, dining and other incidentals. NSSF covered the other half of the one-day consultation fee.
"This has been an incredibly valuable benefit to our membership," said Bettyjane Swann, NSSF director, member services. "Any member who has availed himself of Wally Nelson's expertise has found the investment to be an excellent one."
However, some members, knowing that Nelson's expenses could not be predetermined, passed on the opportunity to meet with him. NSSF, aware of how fruitful such a daylong meeting could be for its members, stepped up its financial commitment by eliminating the member's obligation to pick up expenses.
"NSSF is asking members to only pay three-quarters of the flat consultation fee. That is, they'll pay $750 for the day," Swann said. "NSSF will pay not only the remaining $250 of the fee, but also all of Wally's related expenses. That takes the guess work out of the total fee and lowers the cost for members considerably. "
To learn more about this special opportunity or to initiate scheduling a session with Wally Nelson, you must first join the NSSF.
About NSSF
The National Shooting Sports Foundation is the trade association for the firearms industry. Its mission is to promote, protect and preserve hunting and the shooting sports. Formed in 1961, NSSF has a membership of more than 5,000 manufacturers, distributors, firearms retailers, shooting ranges, sportsmen's organizations and publishers. For more information, log on to www.nssf.org.