Cabela's Targeted by National Animal Rights Group, Defenders of Wildlife, in Deceitful Effort just to Raise Money
Anti-hunting Defenders of Wildlife attacks Cabela's with a misleading campaign designed to raise money against outdoor sports…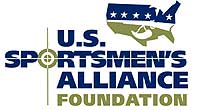 Columbus, OH –-(AmmoLand.com)- One of the nation's largest anti-hunting groups, Defenders of Wildlife, have taken aim at Cabela's Inc. with a misguided and misleading public relations campaign designed to raise money to fund its efforts against outdoor sports.
According to an action alert posted by Defenders, the group accused Cabela's of sponsoring three so-called "wolf-killing competitions" in Idaho.
The group also attacked Cabela's for the decision by the local paper in Sidney, Nebraska to not run an inflammatory ad against Cabela's that Defenders had produced. It then went on to solicit funds to run the ad in other papers throughout the state.
The charges by Defenders are grossly misleading.
Cabela's did not sponsor any "wolf-killing" events. Rather, it provided $150 worth of products as a donation to the Sportsmen for Fish and Wildlife-Idaho organization. That group organized and conducted three local predator hunts in 2009. The hunts complied with all state and federal laws. Additionally, all available information indicates that no wolves were killed during the hunts.
Cabela's has been a long-time supporter of legal hunting and fishing and has worked closely with state and federal wildlife agencies to conserve wildlife populations. They are renowned in the business world as a leader in conservation programs and ethic.
By contrast, Defenders has been one of the leaders in an effort to keep the Northern Rocky Mountain wolf population on the Endangered Species List despite the recovery of their population and reasonable management plans designed by state officials.
"Defenders of Wildlife is attempting to tarnish the reputation of one of the most wildlife conscious companies in the world," said Bud Pidgeon, U.S. Sportsmen's Alliance president and CEO. "Sportsmen should show their support by visiting a local Cabela's and let them know that you appreciate their efforts and are not fooled by the antis' propaganda."
The U.S. Sportsmen's Alliance is a national association of sportsmen and sportsmen's organizations that protects the rights of hunters, anglers and trappers in the courts, legislatures, at the ballot, in Congress and through public education programs. For more information about the U.S. Sportsmen's Alliance and its work, call (614) 888-4868 or visit its website, www.ussportsmen.org.