Fish and Game Proposal Will Help Manage Expanding Bear Population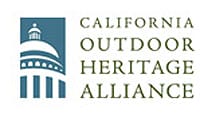 Sacramento, CA –-(AmmoLand.com)- The California Department of Fish and Game (CDFG) is proposing a number of changes to the 2010 black bear hunting regulations in an effort to better manage the state's burgeoning bear population, which has expanded well beyond its traditional range and has quadrupled in the last 25 years to upwards of 38,000 animals.
The regulatory changes include raising the annual harvest quota, which is currently set at only 1,700 bears, and expanding existing bear hunting zones to include portions of Inyo, San Luis Obispo, Modoc and Lassen Counties. These changes will help reduce private property damage and other human-bear conflicts, which have increased significantly in recent decades, while providing for expanded bear hunting opportunity for the public.
CDFG is also proposing to eliminate a prohibition on the use of Global Position Systems (GPS) to locate hounds used to tree bears. Hounds may become lost in the woods during hunting season, often for days at a time, or may be injured or killed by vehicles. Lifting the prohibition on GPS would help to ensure the safety of the dogs while allowing hunters to keep their dogs away from private property or other restricted areas.
"GPS dog recovery solutions are already legal for pets and dogs used for bird hunting in California, and legal for hounds in dozens of other states, provinces, and countries," said Josh Brones, Legislative Analyst for California Houndsmen for Conservation. "It's time that California's hounds enjoy the same welfare and protection."
Current sales of bear hunting tags generate about $900,000 in funding for bear-related research and other wildlife conservation activities. While the state's ongoing budget crisis has limited conservation efforts in some areas, bear tag monies have remained a reliable but critical source of funding to conserve bear populations and protect wildlife habitat.
In 2008, the success rate for bear hunters averaged about 8%, with many hunters spending days or even weeks in the field without actually harvesting a bear. For those lucky enough to harvest one, bear meat is often shared with friends and family during holidays and other special occasions.
"The regulatory package put forward by Fish and Game is based in sound science, and would help to maintain healthy black bear populations over the long-term," stated Mark Hennelly, Vice President of the California Outdoor Heritage Alliance.
The California Fish and Game Commission accepted public comment on the bear hunting regulations at its February 4th meeting in Sacramento, and will make a final decision on the proposed regulatory package in April.
The California Houndsmen for Conservation (CHC) is a nonprofit organization dedicated to the promotion of the use of hounds as both a time-honored piece of American culture and a sound means of wildlife management. For more information, visit www.californiahoundsmen.com.
The California Outdoor Heritage Alliance (COHA) is a nonprofit organization dedicated to protecting our hunting heritage and promoting wildlife conservation. For more information, visit www.outdoorheritage.org/