Glock Sponsors USPSA Area 6 Pistol Championship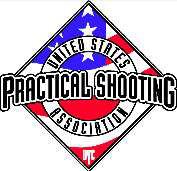 SEDRO-WOOLLEY, Wash. —-(AmmoLand.com)- The 2010 pistol shooting championship season kicks off with the U.S. Practical Shooting Association's (USPSA) Area 6 Pistol Championship and once again Georgia-based firearms maker Glock has been named the overall match sponsor.
The Area 6 region includes the states of Alabama, Florida, Georgia, Mississippi, North Carolina, South Carolina and Tennessee.
This marks the 4th year that Glock, whose pistols are popular with many competing in the Production and Limited-10 divisions, will be the main sponsor of the match.
"Glock has had a tremendous impact on the shooting sports and not just through its generous support of matches like ours," said Charles Bond, USPSA Area 6 director. "Through the years GSSF, the Glock Sport Shooting Foundation, has served as the unofficial feeder program for Practical Shooting getting tens of thousands of shooters into the shooting sports and ultimately into competitions like the Area 6 Championship."
The Area 6 Championship will take place April 16 through 18 at the South River Gun Club in Covington, Ga. Upwards of 325 shooters representing Area 6 and 20 other states are expected to attend including Team Glock members Dave Sevigny, Jessie Abbate and Randi Rogers. International shooters from Columbia and Jamaica are also expected to compete.
Competitors will vie for top honors in six divisions: Production, Limited, Limited-10, Single Stack, Revolver and Open. More than 80,000 rounds are expected to be put down range as shooters negotiate their way through 12 challenging stages featuring a variety of target presentations and obstacles.
For more information on the USPSA Area 6 Championship sponsored by Glock, or to register to compete in the match, visit www.USPSA6.org. For more information on the sport of Practical Shooting and the U.S. Practical Shooting Association visit www.uspsa.org or call (360) 855-2245.

About USPSA:
The United States Practical Shooting Association is a non-profit membership association and the national governing body for the sport of Practical Shooting in America. USPSA has over 18,000 members and more than 350 affiliated clubs which host weekly matches throughout the country providing recreational shooters with the opportunity to test and refine their shooting skills in a safe, competitive environment. USPSA is also the U.S. Region of the International Practical Shooting Confederation (IPSC), which is comprised of approximately 67 nations.