Heritage Fund Webcast Now Available For On-Demand Viewing
Learn how loss of the Heritage Fund would impact Arizona and you.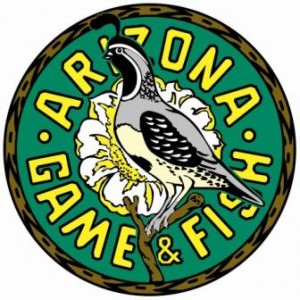 Arizona –-(AmmoLand.com)- The Arizona Game and Fish Department's webcast about the Heritage Fund and impacts to the state if it were to be lost is now available for on-demand viewing at www.azgfd.gov/heritagefund .
The 45-minute presentation, which was given Feb. 2 at the Game and Fish Phoenix office, identifies the many successes and valuable programs achieved through the Heritage Fund and points out how elimination of the fund could have significant impacts on Arizona's land use and growth that will be vital for the state's economic recovery, as well as impacts on outdoor recreationists and the future well-being of the state's wildlife.
In mid-January the Governor's office released a budget plan that proposes to eliminate the department's voter-approved Heritage Fund and redirect all Arizona State Lottery revenue to the state's general fund. That proposal has been sent for consideration by the Legislature.
The department acknowledges the difficulties the state faces in addressing the budget situation. Arizona Game and Fish is a "business-model" agency that does not receive Arizona tax dollars. It is important that the customers who pay the bills in this "user pay, user benefit" model are informed and educated about the potential impacts to them that could result from a loss of Heritage funding.
Passed as an initiative in 1990 by an overwhelming 2-1 bipartisan ratio of Arizona voters, the Heritage Fund provides up to $10 million each year from lottery ticket sales for the conservation and protection of the state's wildlife and natural areas. The Heritage Fund is one of the department's significant funding sources, and it makes a difference in communities across Arizona and benefits all citizens.
The Arizona Game and Fish Department prohibits discrimination on the basis of race, color, sex, national origin, age, or disability in its programs and activities. If anyone believes that they have been discriminated against in any of the AGFD's programs or activities, including employment practices, they may file a complaint with the Director's Office, 5000 W. Carefree Highway, Phoenix, AZ 85086-5000, (602) 942-3000, or with the Fish and Wildlife Service, 4040 N. Fairfax Dr. Ste. 130, Arlington, VA 22203. Persons with a disability may request a reasonable accommodation or this document in an alternative format by contacting the Director's Office as listed above.