HSUS Now Using Stock Purchases as Weapon in Radical Animal Rights Agenda
Group Buys stock in Restaurant Chains to Modify Business Practices.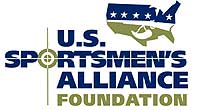 Washington, DC –-(AmmoLand.com)- The Humane Society of the United States (HSUS) continues to discover new ways of advancing its agenda. Recently, the HSUS purchased stock in two major restaurant chains, Steak and Shake and Jack in the Box.
HSUS staff has made clear it intends to use its position in the companies to shift how they do business.
According to Matthew Prescott, corporate outreach director for the HSUS's factory farming campaign, "As a shareholder, the HSUS hopes to work with the [companies] on making meaningful animal welfare reforms to benefit animals and shareholders alike."
"This is shocking, apparently if one fails to do what HSUS says is right, they become a target for a hostile takeover," said Bud Pidgeon, U.S. Sportsmen's Alliance president and CEO. "This move is further evidence that HSUS is a special interest group bent on changing how Americans live."
About:
The U.S. Sportsmen's Alliance (USSA) and the U.S. Sportsmen's Alliance Foundation (USSAF) work nationwide, representing over 1.5 million sportsmen through member clubs and individual constituents. The organizations provide legislative, legal defense and public education services to defend and advance sportsmen's rights in Washington, D.C. and in all 50 states. Visit: www.ussportsmen.org