Mule Deer Foundation and Sportsmen for Fish & Wildlife Raised Over $10 Million For Wildlife Conservation
And Set All-time High Records at the Western Hunting & Conservation Exposition.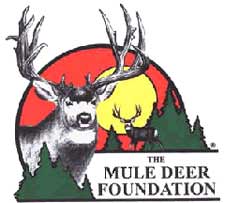 SALT LAKE CITY, Utah –-(AmmoLand.com)- The Mule Deer Foundation (MDF) and Sportsmen for Fish & Wildlife (SFW) put together a record-breaking event for this year's Western Hunting & Conservation Exposition (WHCE) held Feb. 11-14, 2010, at the Salt Palace in Salt Lake City, Utah. Exhibit hall attendance exceeded 25,000, and daily seminars and evening events were at capacity, entertaining well over 3,500 people.
The sale of more than 60 big-game tags raised over $10 million for wildlife conservation. The Utah Statewide Mule Deer tag brought an all-time high of $260,000, and the Arizona Statewide Mule Deer tag sold for a record $177,000. Hunters had the opportunity to purchase or enter drawings for tags worth over $2 million.
SFW President Byron Bateman said, "Hunters are conservationists. They're the ones putting the money on the ground. I think we've demonstrated that here."
Over 350 exhibitors displayed and sold products at the Expo. Attendance and sales were so good that next year's hall is already half sold out. According to many vendors this was one of the most successful sports shows ever.
Keynote Speakers for the event were Wayne LaPierre, Chief Executive Officer of the National Rifle Association (NRA), and Larry Potterfield, Founder and President of Midway USA. World-class entertainment featured Josh Turner, Jo Dee Messina, and Western Underground (Chris LeDoux's band).
The USA Shooting Team was also involved with the Expo, and attendees had the opportunity to meet these great Olympic athletes up close. A one-of-a-kind USA Team long rifle was auctioned at the WHCE and raised $51,000 to benefit the Shooting Team.
MDF President and CEO Miles Moretti concluded, "This fourth annual event proved to be the best yet, setting records in both attendance and money raised for wildlife. Salt Lake City is the place to be for the hunter who wants to make a difference and help preserve our sport for future generations."
Next year's WHCE will be held Feb. 3-6, 2011.
The Mule Deer Foundation is a national non-profit 501(c)3 organization, with over 12,000 members. MDF's mission is to ensure the conservation of mule deer, black-tailed deer and their habitats. For information about MDF visit www.muledeer.org.
Sportsmen for Fish & Wildlife is a non-profit wildlife conservation organization of sportsmen members who are interested in preserving and increasing healthy, populations of wildlife throughout the Western United States. For information about SFW visit www.sfwsfh.org.