National Shooting Sports Foundation Launches Radio Show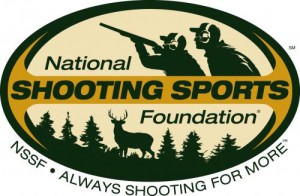 NEWTOWN, Conn. –-(AmmoLand.com)-Each week, listeners are invited to learn about the history, excitement and value of hunting and the shooting sports on a new radio show called "Insights," sponsored by the National Shooting Sports Foundation and produced by the Walker Agency.
"We are excited about the possibilities this new radio program offers NSSF, our industry and our sports," said Mark E. Thomas, NSSF managing director, marketing communications.

"'Insights' will help NSSF reach a new audience of hunters and shooters, and will inspire potential participants who are listening to try our sports.

" The show increases NSSF's presence on radio and complements its existing efforts on cable television and in Web-based and traditional media to support NSSF's members and grow the shooting sports. Scheduled to launch March 1, the program will be offered to radio stations on a barter basis.
For those who can't receive the program via radio, the shows will also be available for download at nssf.org/insights and available as podcasts on iTunes.
About NSSF
The National Shooting Sports Foundation is the trade association for the firearms industry. Its mission is to promote, protect and preserve hunting and the shooting sports. Formed in 1961, NSSF has a membership of more than 5,000 manufacturers, distributors, firearms retailers, shooting ranges, sportsmen's organizations and publishers. For more information, log on to www.nssf.org.