Re-Elect Marion Hammer To The NRA Board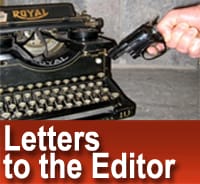 Tallahassee, Florida –-(AmmoLand.com)- The NRA Board of Directors ballot for the election of NRA Board members is in the March 2010 issue of NRA's The American Rifleman, The American Hunter and America's First Freedom.
If you are an NRA Life Member or have been an NRA annual member for 5 or more continuous years, you are entitled to vote and a ballot will be in your magazine.
My name is on that ballot and I am running for re-election.
I am asking for your vote.
I want to continue serving the NRA and law-abiding firearms owners in protecting our Second Amendment rights — the bedrock of freedom in America.
There are 31 names on the ballot. You may vote for up to 25, no more. You are not required to vote for more than one — you do not have to vote for people you don't know. You may vote for any number up to 25.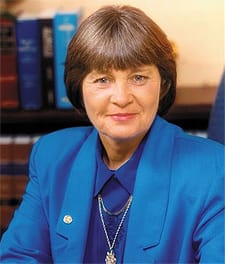 I hope that you will take the time to find your ballot and vote for me so that I may continue to serve you. Below is my bio as it appears in the ballot issues of the magazines. I have served you for many years and am looking forward to continuing to serve you in the cause of freedom and the Second Amendment.
Thank you for your consideration and your vote. Please feel free to forward a link to this article to friends, co-workers and family who are NRA members
— Marion
About:
Ms. Marion P. Hammer
Tallahassee, Florida
NRA Past President. First woman president in NRA's history. Current Board member. Nominating Committee nominee. NRA Benefactor Member. Legislative Consultant/Lobbyist. Strong supporter NRA/ILA. Media Spokesperson/debater. Responsible for Florida's pro-gun lobbying/defeating anti-gun legislation. Author, Public Speaker, Instructor, works with/promotes Junior programs. Unified Sportsmen of Florida's Executive Director/31 years. National Muzzle Loading Rifle Association: former Director, Secretary. Former competitive shooter: rifle, pistol. Hunter. MAJOR AWARDS: NRA/ILA Legislative Achievement-1992; NRA/ILA Awards 1987, 1985, 1984, 1978; CCRKBA's Lifetime Achievement Award-1996; Florida's Outstanding Woman Achievement Award-1997; Florida Women's Hall of Fame, Inducted 2005; Sybil Ludington Freedom Award-1995; Roy Rogers 1985 "Man of the Year" Award (only woman ever to receive Award), American Handgunner Top Ten, 1989; National Safety Council's 1993 "OUTSTANDING COMMUNITY SERVICE AWARD" for creating NRA's "Eddie Eagle" gun safety program for children.
Staunch defender & protector or your right to keep and bear arms.