Ride an ATV Simulator At Annual Hunting And Fishing Show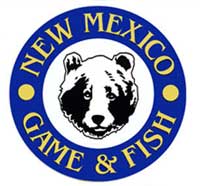 ALBUQUERQUE, NM –-(AmmoLand.com)- Hunters, anglers and other outdoor adventurers are invited to join the Department of Game and Fish this weekend at the state fairgrounds, where visitors will find information about upcoming seasons, all-terrain vehicle riding, the latest gear and more.
Bob Gerding's Outdoor Adventure and Hunting and Fishing Show will be from noon to 6 p.m. Friday, 9 a.m. to 6 p.m. Saturday and 9 a.m. to 5 p.m. Sunday at the Manuel Lujan Building at EXPO New Mexico, also known as the state fairgrounds. Admission is $8 for adults and free for children ages 11 and younger.
The Department will be at the show with the new Big-Game rules and Information Booklets, 2010-2011 hunting applications and plenty of advice about hunting and fishing rules and the best places to try your luck.
If you're interested in all-terrain vehicles, the Department will have an ATV simulator that will give riders a hands-on feel for the ride while emphasizing safety. The simulator is used in Wyoming schools to teach safety and ethics. The Department is exploring various methods used by other states to teach young ATV riders as the agency develops its ATV safety training program.
"The purpose of the simulator is to give people of all ages a hands-on learning experience in a completely controlled environment," said David Chester, off-highway vehicle coordinator for the Department. "A student can actually learn proper riding techniques on the simulator and feel the sensational differences that leaning or standing incorrectly will cause on different terrain."
This is the 12th year for the popular show that features exhibits from guides, outfitters and lodges from around the country. An African safari outfitter also is scheduled to attend.
For more information about the show, call (505) 299-5204.