Shotgun Junior Olympic Team Announced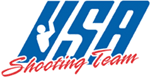 COLORADO SPRINGS, Colo. – -(AmmoLand.com)-  Nineteen junior trap and skeet shooters have been selected to the 2010 Shotgun Junior Olympic team.
The Junior Olympic team is selected annually by the USA Shooting National Shotgun Coach based on an individual shooter's performance in the last year's shooting events, including the National Junior Olympics and National Championships.
Also taken into consideration for a spot on the JO team are volunteer activities, academic performance and the National Coach's judgment on potential for future success.
The 2010 JO team will be supported by USA Shooting with ammo, entry fees and a team vest. Past JO team members include Olympic gold medalist Vincent Hancock (skeet) and 2009 World Cup Cairo bronze medalist Rachael Heiden (trap).
The 2010 Junior Olympic team members include:
Dustin Anderson (Woodstock, Ga.)
Roger Zach Bollman (Defiance, Mo.)
Katelyn Bonn (Portland, Ore.)
Karl (Trey) Buretz (Greenwood Village, Colo.)
Michael Cates (Centennial, Colo.)
Kyle Granger DeWitt (Bryan, Texas)
Michael Flores (Sacramento, Calif.)
Hunter Gallant (Cord, Ark.)
Jacob Gongo (Pottsville, Pa.)
Gayla Gregory (College Station, Texas)
Brandi Hobbs (Edinboro, Pa.)
Colin King (Mount Pleasant, Tenn.)
Riley Moody (Owasso, Okla.)
Austin Odom (Benton, Ark.)
Dustin Perry (Lovelady, Texas)
Steven Nash Porter (Bryan, Texas)
Dakotah Richardson (Godley, Texas)
Garrett Walters (Burs Oak, Mich.)
Wesley Wilcox (Greenbrier, Ark.)
About USA Shooting:
USA Shooting, a 501c3 non-profit corporation, was chartered by the United States Olympic Committee as the National Governing Body for the sport of shooting in April 1995. USA Shooting's mission is to prepare American athletes to win Olympic medals, promote the shooting sports throughout the U.S. and govern the conduct of international shooting in the country. Check us out on the web at www.usashooting.org and on Twitter at twitter.com/USAShooting.