Special Offer for NRA Certified Instructors Available from FNH USA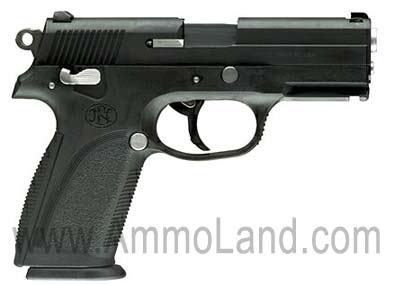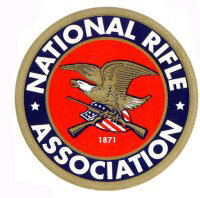 FAIRFAX, VA –-(AmmoLand.com)- The National Rifle Association's Training Department is pleased to announce a special offer from FNH USA, continuing the company's longstanding support of NRA's programs.
Through this new offer, NRA Certified Instructors and Appointed Training Counselors will be able to purchase select FNH USA pistols at a reduced cost, with ten percent of each sale benefiting the NRA Education and Training Endowment.
"We're thrilled to be partnering with FNH USA on this fantastic deal for our trainers," said Bill Poole, Director of NRA's Education and Training Division. "Not only can Instructors purchase quality firearms at discounted prices, but the generosity of FNH USA will allow us to expand and develop our firearms training programs."
The 9mm FNP-9 and the .40 caliber FNP-40, two of FNH's most popular handguns, are available to NRA Certified Instructors and Appointed Training Counselors for the discounted price of only $494.00, two hundred dollars less than the retail price. Instructors can purchase these pistols to use during their training courses, both as training aides and for live fire exercises.
"FNH USA is excited about the new pistol purchase program for NRA Certified Instructors. I've been an NRA Pistol Instructor since 1998, and I realize how much of a challenge it can be to have firearms for students to shoot who haven't yet made their purchase decision. Providing those guns often falls on the Instructor's shoulders," said Kenneth Pfau, Senior Vice President of Sales and Marketing with FNH USA.
Perfect for concealed carry, personal protection, security, and law enforcement roles, these light recoil pistols offer a reversible magazine release and ambidextrous de-cocking/manual safety levers. Features include an external hammer, 4″ hammer-forged stainless steel barrel, stainless steel slide, full-length guide rod, three-dot fixed sights and a highly ergonomic, checkered polymer frame in Flat Dark Earth with interchangeable backstraps and integrated accessory rail. Every handgun comes standard with three magazines, a gun lock, and a lockable fitted hard case. The FNP-9 is available in either a 10 or 16-round count, and the FNP-40 is available in a 10 or 14-round count.
This offer is limited to one handgun per person, and is only available while supplies last. To obtain an order form, call (703) 288-3500 ext. 123, or send an email to [email protected] A copy of a valid NRA Instructor credential card must be submitted with the order form.
For more information on this special offer, please contact Steve Hoback with NRA's Training Department by calling (703) 267-1496 or via email at [email protected] To learn more about NRA's Training Department, visit www.nrahq.org/education/training/index.asp.
For more information about FNH USA, the FNP-9 or the FNP-40, visit www.fnhusa.com.