Turkey Permit Application Period Deadline is Monday, Feb. 22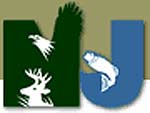 Trenton, NJ –-(AmmoLand.com)- The NJ DEP Division of Fish and Wildlife reminds hunters that the Spring Turkey Permit Application Period closes this Monday, Feb. 22 at 11:59 p.m.
Applications can be made either through the online license website or at a license agent. Applicants can review and edit their applications online until the application period closes.
Award notification and permit pickup begins Monday, March 8. Successful applicants must claim their permits by 11:59 p.m. on March 28; unclaimed awarded permits will be made available for over-the-counter sales which begin on Tuesday, March 30 at 10 a.m.
Turkey hunters need to be aware of changes that have been made to certain Turkey Hunting Area (Zone) boundaries.
The format (length and structure) of the season has also changed. Complete details can be found on pages 63-64 in the 2009 Hunting Issue of the Fish and Wildlife Digest ( http://www.njfishandwildlife.com/dighnt09.htm ).
For more information on the spring season permit application process, including links to the 2010 Turkey Hunting Season Information Booklet and a large-scale Turkey Hunting Area map, visit http://www.njfishandwildlife.com/news/2010/turkperm10_spring.htm on the division's Web site.