Washington State, federal wildlife officials to selectively remove sick Yakima River canyon bighorn sheep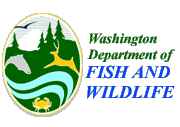 OLYMPIA – -(Ammoland.com)- State and federal wildlife officials later this month will take steps to curb the spread of pneumonia in wild bighorn sheep in the Yakima River canyon by euthanizing the sickest animals.
Biologists with the Washington Department of Fish and Wildlife (WDFW) and the U. S. Department of Agriculture's Wildlife Services will spend several weeks identifying and removing sheep that show signs of pneumonia, such as coughing and lethargy, said Donny Martorello, wildlife manager for WDFW.
"We are attempting to limit the spread of the disease inside and outside the canyon by selectively removing bighorn sheep that are clearly sick," Martorello said. "It's unfortunate, but we believe it is a necessary step in limiting the spread of a disease that could devastate herds in the Yakima River area."
About a third of two wild bighorn sheep populations in the canyon – the Umtanum herd on the west side of the Yakima River and the Selah Butte herd east of the river – are expected to be euthanized, Martorello said. Those two herds currently total about 260 animals.
In early December, wildlife managers received reports of sick and dead sheep in the Yakima River canyon. To date, 18 dead sheep have been found by WDFW biologists conducting aerial and ground surveys in the canyon.
Carcasses tested at Washington State University's veterinary laboratory were found to have pneumonia, caused by Mycoplasma and Pasteurella bacteria.
The disease is often fatal in wild bighorn sheep, and can also affect the survival rate of lambs later born to animals that survive the disease, Martorello said. There is no treatment for bighorns with pneumonia and there is no preventative vaccination for the disease.
Pneumonia in wild bighorn sheep is not transmissible to humans or domestic livestock, Martorello said. But because the euthanized sheep could be carrying secondary infections, the meat will not be donated to local food banks, he added.
Heads and other biological samples from euthanized sheep will be removed from the canyon, Martorello said.
The Yakima River area is home to more than half the state's 1,500 wild bighorn sheep, with herds totaling nearly 800 animals. Other bighorn sheep herds in the area include the Quilomene herd to the northeast and the Cleman Mountain and Tieton herds to the west.
So far, no dead or sick bighorn sheep have been found outside the Umtanum and Selah Butte herds.
Past outbreaks among bighorn sheep in Washington and other parts of the western United States have been linked to contact between wild sheep and domestic sheep or goats that carry Pasteurella but are unaffected by the bacteria. However, there is no evidence that such contact occurred in the Yakima River Canyon, said Martorello.
Other western states, including Montana and Nevada, also are experiencing disease outbreaks in their wild bighorn sheep populations. WDFW is in contact with wildlife experts across the western states and are working closely with WSU and other veterinarians.