Acusport Announces They Are A Distributor Of The Barrett Model 82A1 .416 With Non-Detachable Magazine
California Compliant Barret Rifle…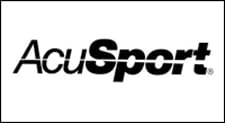 BELLEFONTAINE, OHIO –-(AmmoLand.com)- AcuSport Corporation, a leading distributor of shooting and hunting products announces that they have been appointed distributor for the Barrett Model 82A1 chambered in a .416 caliber (Item #12353).
Demand for a product of this nature in restricted markets has been around for many years and AcuSport is very excited to offer the Barrett 82A1 with the non-detachable magazine to these retailers.
Barrett designed this new firearm for residents who have always wanted to own a Barrett 82A1 but haven't been able to because of detachable magazine regulations. The non-detachable function is welded to the receiver and is not removable from the firearm. The rifle is loaded by disassembling the magazine from the lower receiver, which is accomplished with a small pointed tool or bullet point.
First shipments of the Barrett 82A1 .416 (Item #12353) are available to ship from AcuSport starting Monday, March 22, 2010. Independent retailers, who would like to place an order, please call 1-800-543-3150 or visit AcuSport's e-OnLine ordering system at www.AcuSport.com for additional product information.
Based in Bellefontaine, Ohio, AcuSport Corporation is a nationwide distributor of shooting and hunting products with regional sales offices in Pennsylvania, Georgia, Minnesota, Texas, Montana and California.