ArmaLite Truckload Sale Contest Win a SPR Mod 1 COP Complete Upper
Guess how many guns fit in a "deuce and a half".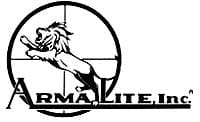 Geneseo, IL – (AmmoLand.com)- On Wednesday, Mark Westrom came into the office and said we're having a truckload sale. He said if you buy a truckload of ArmaLite, you get to keep the truck.
The trucks… and we have a parking lot full of them here in Geneseo… are military M35A2's, commonly known as a "deuce and a half."
Since then, we spent some time figuring out exactly how many guns do fit in a deuce. We measured the cargo area of the trucks and the dimensions of a standard AR10's shipping box. Then we set our crack engineering staff on the math problem of how many boxes would fit in the cargo area.
We got the answer, but we're not going to share it with you. Instead, we're running a contest. Guess how many guns fit in a deuce and a half. The prize is one of our new SPR Mod 1 complete uppers.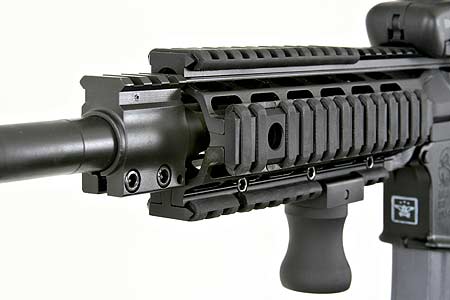 Here's a description of the Mod 1:
ArmaLite is known for its history of innovation. Its Special Purpose Rifle (SPR®) has proved it for years. Now, the introduction of the ArmaLite SPR Mod 1™ proves it once more, in spectacular fashion. The SPR Mod 1 is a forged, one-piece upper receiver/rail system with exclusive detachable side and bottom rails. That's right, you can change your 1913 rails to fit your changing needs for sights… lights… lasers… grips… or swivels. The SPR Mod 1's one-piece construction offers you a continuous optics platform (COP). There's no gap to bridge between receiver and upper rail when installing your scope or sights. This one-piece construction's strength and rigidity will also keep your sights zeroed in the most trying conditions.
To enter the contest, e-mail your guess to [email protected]. Make sure that in the topic box its says exactly, "TRUCKLOAD CONTEST." Your entry must be e-mailed to us by March 31, 2010. Please, only one entry per e-mail address. The name of everyone with the correct answer will be put in a hat, and one winner will be pulled at random. Please don't call or e-mail the factory with questions. The truck model is M35A2. The year doesn't matter because the cargo area is the same size in all the trucks.

About:
ArmaLite has one of the broadest product lines in the firearms industry. We manufacture and sell semiautomatic rifles in a variety of calibers including 5.56mm and 7.62mm, long range super-accurate bolt action rifles in calibers including .308 Winchester, 300 Winchester, 338 Lapua, and 50 BMG, and classic 9mm pistols. Visit: www.armalite.com