COHA-Sponsored SB 1058 Would Protect Big Game Tag & Upland Game Stamp Revenue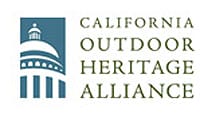 Sacramento, CA –-(AmmoLand.com)- Senator Tom Harman (R-Orange) has introduced SB 1058, COHA-sponsored state legislation which would prevent big game tag and upland bird stamp monies from being misused for non-game or non-hunting purposes.
A similar COHA-sponsored bill, SB 589, was vetoed by the Governor last year.
SB 1058 would mandate that all deer, elk, wild pig, antelope, bighorn sheep and bear tag revenues and upland game bird stamp monies be used to benefit those particular species, their habitats, and the users that generate them. It would also provide much-needed opportunity for sportsman's groups to review and provide comment on proposed expenditures of the funds.
Beginning in the 1980s, a portion of hunting license tag/stamp monies were redirected away from game species conservation to other purposes. Loopholes in state law also currently allow for a significant portion of deer tag monies and all bear tag monies to be used for non-game purposes, while a large percentage of pig tag funds have also remained unspent or have been redirected in recent years.
According to data from 2006, only 62% of deer tag revenue was actually used for deer-related projects. Similarly, only 64% of wild pig tag money and 48% of wild sheep auction tag money was used for related conservation work.
SB 1058 also consolidates various existing big game species fiscal accounts into a single account, which improves efficiencies in the use of the monies and gives the Department of Fish and Game greater flexibility to benefit all big game species.
A separate provision of SB 1058 elevates hunting and fishing above other recreational uses when the Fish and Game Commission determines which uses are appropriate for DFG's Wildlife Management Areas.
"California sportsmen and women expect their license dollars to go to the wildlife management and conservation programs they were intended for," said Evan Heusinkveld, U.S. Sportsmen's Alliance (USSA) director of state services. "These funds should not be spent to fix roads or patch holes in the state budget."
SB 1058 will be heard in the Senate Natural Resources and Water Committee in early April. Please contact members of the Committee and urge their strong support of this much needed measure. For Legislator contact information and a sample support letter, click here.
To view Senator Harman's press release announcing the reintroduction of the legislation, click here.