COHA Announces 1st Annual Southern California Pheasant Shoot
You are cordially invited to attend the California Outdoor Heritage Alliance's.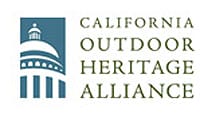 Norco, CA –-(AmmoLand.com)- 1st Annual Pheasant Hunt at Raahauge's Pheasant Club in Norco on Friday, March 19th.
The event, which will benefit the efforts of the California Outdoor Heritage Alliance (COHA), will not only offer a great upland bird hunt, but also an opportunity to meet and talk with members of COHA staff and Board of Directors.
The rolling fields of Raahauge's Pheasant Club – some of the most beautiful in Southern California – are conveniently located close to Orange County and just a short drive from downtown Los Angeles.
The fields will be made up of five person teams with four birds provided per person (cleaned). Dogs can be provided (please bring a tip for the handler). The day's activities include a catered Mexican lunch, raffle and auction.
Registration begins at 7:00 AM at Raahauge's Pheasant Club, 5800 Bluff St., Norco, CA. Directions can be found at: Raahauge's Pheasant Club or call 951-738-9212.
The cost is $160 per shooter through March 10th, $200 per shooter after March 10th. Valid hunting license and upland game stamp required.
Come and enjoy a fun day in the field while doing your part to support COHA's important fight to protect your right to hunt today, and for generations to come.
Please send your registration in to: Gretchen Heffler, So. California Director of Development, 10 Shasta Court, Oceanside, CA 92057
Ph: 760-722-6697 Fax: 760-722-6695 [email protected]