Concealed Carry – Not Just For The Boys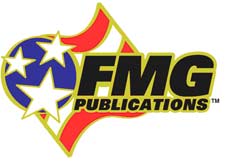 San Diego, Calif. –-(AmmoLand.com)- Daily news filled with violent personal encounters has more women exploring the idea of carrying a concealed handgun for personal defense.
Expert firearm instructor Heidi Smith shares her expertise in "Concealed Carry For Ladies," which is Thunder Ranch Training Series' newest video course. Smith tackles the challenges of concealed carry that are unique to women.
"If you are going to do this, you have to do it right," said Smith. "The key is picking some things that are logical to you; that are logical for your lifestyle."
Smith touches all bases concerning women and personal defense, helping viewers find concealment options to fit everyday life. She offers a comprehensive, yet easy-to-follow, look at gun selection, how to dress around a concealed handgun and the most effective way to carry a gun in a purse. With the help of her husband Clint Smith, she also presents an all-inclusive look at how to draw and fire from several effective platforms. The husband-wife duo leaves viewers confident in their concealed carry decision.
In addition to Heidi's easy-to-follow concealed carry concepts and actual range demonstrations, Clint offers observations on mental preparation and logic with discussions on the assets and liabilities of a concealed handgun and how they will affect the individual.
"Concealed Carry For Ladies" is a two-disc DVD set loaded with nearly 90 minutes of information and retails for $29.95 (including shipping). For more information on the Thunder Ranch Training Series, including video previews of all nine video training courses, please visit www.americanhandgunner.com/TRvids.html .