Congressional Sportsmen's Foundation Launches Eyes On The Issues Blog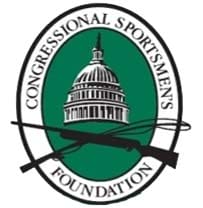 WASHINGTON, DC –-(AmmoLand.com)- The Congressional Sportsmen's Foundation launched the new "Eyes on the Issues" www.eyesontheissues.com blog today to keep sportsmen up-to-date on news and insights on public policy, legislation, and regulation affecting hunting, fishing and wildlife conservation.
"Eyes on the Issues" will serve as a regular conduit for conveying information on key policy concerns affecting hunting, fishing and conservation issues by providing information to sportsmen and the conservation and outdoor industry representatives who serve them.
"This blog moves us forward in communicating more regularly with members of the sportsmen's community on the legislative and regulatory happenings on Capitol Hill and in the states," said CSF President Jeff Crane.
The blog will include audio and video as well as the latest happenings at CSF. "Eyes On The Issues" will provide a broad range of content and enhance the CSF website www.sportsmenslink.org.
"CSF provides sportsmen and women with access to elected officials and other key policy makers, and this blog will allow us to further facilitate communication and information exchange in support of legislation and regulations that promote and protect hunting and fishing," said Phil Morlock, CSF Board Member and Shimano Director of Environmental Affairs.
CSF encourages everyone interested in sportsmen's issues to bookmark the blog in your web browser at www.eyesontheissues.com and/or subscribe via RSS feed.