EMA Tactical Introduce New Offset Light & Laser Mounts For Picatinny Rails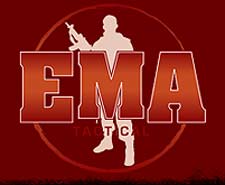 Tullytown, PA -(Ammoland.com)- EMA Tactical is proud to introduce our newest polymer offset light and laser mounts for Picatinny Rails. Offset mounts offer many advantages over traditional models.
The low profile of the offset mounts decreases the chance of the light or laser snagging on surrounding objects.  Another benefit of the offset mounting system is the light/laser is now positioned closer to the operator's thumb or finger for easier quicker more ergonomic access to the switch.
These mounts utilize our proven "C" ring clamping mechanism to securely hold the light or laser in place. Finned design reduces weight, dissipates heat and provides a gripping surface.
The polymer offset mounts are available in two styles using either a screw mounting system or a large quick release push button to mount to the rail. Both styles are available in two sizes for lights and lasers with either 1" or ¾" diameters.
These affordable polymer mounts complement our three models of aluminum offset mounts which are designed for the operator also requiring repeatable zero in addition to all of the advantages of an offset light /laser mount. The Aluminum Offset Light and Laser mounts are CNC manufactured from aviation grade aluminum and skeletonized to reduce weight while maintaining strength.
They mount on the rail using a captive nut that can be tightened with a wrench or flat head screwdriver. The aluminum mounts feature a lug to prevent movement along the rail. The lights or lasers are clamped in place with two cap screws to insure a very solid repeatable zero.
PLS1 1" Offset Polymer mount screw tightened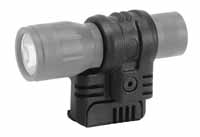 PLS34Q ¾" Offset Polymer mount quick release
About:
EMA TACTICAL is the world leader in the development and manufacture of superior advanced arms accessories. Our products are specifically designed to meet the rigorous demands of tactical solutions required by worldwide armed forces, Law enforcement units & weapon professionals. Visit:www.ematactical.com