FNH USA and USPSA Reward Member Recruitment Effort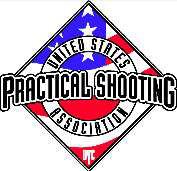 SEDRO-WOOLLEY, Wash. –-(AmmoLand.com)- The U.S. Practical Shooting Association (USPSA) has partnered with firearms maker FNH USA and is rewarding Ariel Velasco of Houston, Texas with a brand new FNP-9 pistol for his efforts to recruit new USPSA members.
"On behalf of USPSA and our friends at FNH USA I want to thank Ariel Velasco for helping us bring new shooters to our sport and congratulate him on winning a new FNP-9 pistol," said Dave Thomas, executive director of USPSA.

"Recruiting new members is a major focus for USPSA and with the support of FNH USA, and help from dedicated members like Ariel, we continue to grow and reach historic highs in our membership."

"FNH USA is proud to assist in growing USPSA's membership. USPSA has been instrumental in the promotion of safe and exciting shooting sports for years, and we are honored to support and grow this tradition," said Ken Pfau, vice president of LE and commercial sales at FNH USA.
The USPSA new membership initiative is important to the overall firearms industry because USPSA members represent an influential consumer segment. Not only do USPSA members influence the purchase habits of fellow shooters outside of the sport, they also account for upwards of $45 million in annual spending according to a 2007 survey of USPSA members.
In addition to FNH USA, firearms makers O.F. Mossberg & Sons, Rock River Arms, Smith & Wesson, Ruger and Springfield Armory have joined USPSA in the membership drive by donating firearms. Each quarter USPSA draws one name from those members that have recruited new members and rewards that individual for their hard work with one of the donated firearms.
For further information on USPSA's membership drive, or to become a member, please visit www.uspsa.org or contact USPSA at (360) 855-2245 or [email protected]
About USPSA:
The United States Practical Shooting Association is a non-profit membership association and the national governing body for the sport of Practical Shooting in America. USPSA has over 18,000 members and more than 350 affiliated clubs which host weekly matches throughout the country providing recreational shooters with the opportunity to test and refine their shooting skills in a safe, competitive environment. USPSA is also the U.S. Region of the International Practical Shooting Confederation (IPSC), which is comprised of approximately 67 nations.