Gunharbor.com Firearms Auction Site Launches
Multi-management Auction Site Targeting the Sporting Goods Industry!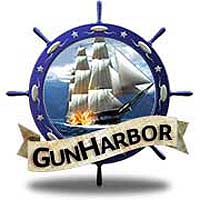 Mansfield, MA –-(AmmoLand.com)- Coloseum Software Corp. is pleased to announce the launch of Gunharbor.com.
A new state of the art multi-management auction site targeting the Sporting Goods and Firearms Industry.
With enhanced features in buying and selling products Gunharbor.com provides an easy to use, safe and secure interface at a low cost.
Gunharbor.com fosters buyer/seller synergy by utilizing all of the standard elements users of popular auction sites have come to expect: standard auction, Buy Now, on-line stores, wanted ads and more. In addition, customers can manage their Gunharbor.com account using AIMI eBook Pro, Aimiebook.net Social Network and Gunharbor Mobile.
Gunharbor.com is linked directly with GunPal payment servers and features collectible and non-collectible firearms, knives, ammunition, reloading components, sporting equipment and much more. Gunharbor.com entails full compliance with all Federal, State and Local Regulations to make your auction experience exceptional.
Registration for Gunharbor.com is Free!  Visit www.gunharbor.com and register today!
More Information
For a demo or more information about The Aimiebook Social Network, Aimiebook eKiosk online e4473 or AIMI eBook Pro by Coloseum Software, contact David Beck @ 216.339.7271 or e-mail [email protected]
About Coloseum Software Corp.
The leader of firearms compliance and inventory products, Coloseum Software Corp. was founded in 2001 to fulfill the need for complete records management and inventory control with easy-to-use software. Our goal is to provide this technology in a safe, reliable, and affordable environment. Coloseum Software Corp. develops compliancy software exclusively for the firearms industry, including paperless dealer-to-dealer e-transfers, Acquisition & Disposition software, and more.