Kansas Hunter Education Instructors Welcome Guest Speaker Dr. James Tantillo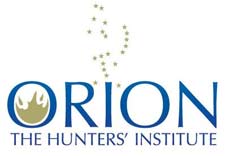 Kansas –-(AmmoLand.com)- Hunting is one of the safest ways to enjoy the outdoors, and making it ever safer will be a primary topic at the 2010 Kansas Hunter Education Instructor Academy, held March 26-28. Volunteer instructors from Kansas and neighboring states also will delve into the topic of hunting ethics with invited guest speaker Dr. James Tantillo.
Tantillo, who teaches ethics and environmental philosophy at Cornell University and sits on the board of directors for Orion – The Hunters' Institute, will deliver a keynote address titled The Morality of Hunting: "A Damnable Pleasure."
Plus, participants will get the chance to examine the differences between hunter ethics and hunter preferences during breakout sessions hosted by Tantillo.
"Most people today who think about hunting tend to lump all value questions together under the heading "ethics" without regard for whether that classification is accurate," Tantillo said. "In reality, hunting ethics usually involve more aesthetic than ethical issues."
Tantillo went on to say the tendency for sportsmen and women to impose their personal hunting values or behaviors on others to improve the image of hunting may be well intended but can cause infighting and ultimately erode efforts to uphold our hunting traditions.
Orion – The Hunters' Institute has long supported the work of hunter education programs across North America starting with Jim Posewitz, the organization's founder. The partnership between Orion and hunter education programs has been responsible for shaping millions of new hunters.
During the weekend hunter education academy, a variety of other breakout sessions on safety, hunter ethics and responsibility will be conducted by representatives from the Treestand Manufacturer's Association and Kansas and North Dakota volunteer hunter education instructors. Awards presentations and program updates will round out the weekend.
For more information about the academy, contact Wayne Doyle at [email protected]
About Orion – The Hunters' Institute
Orion is a 501 (c) (3) organization dedicated to ethical hunting and the wild resources essential to that purpose. Founded by Jim Posewitz in 1993, the organization is dedicated to preserving hunting as an important part of our North American conservation heritage through teaching hunter ethics and expanding society's knowledge of the conservation legacy that was born in the embers of the hunter's fire.
Orion is best known for its strong stance on ethical hunting and promoting the value of North American's hunting heritage. "Beyond Fair Chase," which was written by Posewitz, is a standard for hunter education classes in North America with 500,000 copies in circulation. For more information, please contact us at 802-730-8111 or visit www.huntright.org