NJ Fish And Game Council's Proposed Comprehensive Bear Management Policy Statement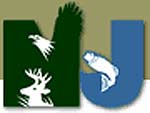 TRENTON, NJ –-(AmmoLand.com)- New Jersey Department of Environmental Protection Acting Commissioner Bob Martin released the following statement on the New Jersey Fish and Game Council's vote to advance its proposed Comprehensive Black Bear Management Policy:
"In recent weeks, I have met with Council members to discuss a range of black bear issues and the need for a multi-faceted management strategy that is based on solid science and the latest research. I intend to scrutinize this proposed policy to make sure it provides the best possible solutions to the considerable challenge of managing this valued wildlife resource in the nation's most densely populated state."
A New Jersey Superior Court ruling in 2007 requires the DEP Commissioner to approve the Council's policy before it is submitted for adoption in accordance with the New Jersey Administrative Procedure Act.
The Comprehensive Black Bear Management Policy's integrated approach to managing black bears includes research and monitoring, non-lethal and lethal control of problem bears, public education on coexisting with bears, law enforcement to reduce conflicts between bears and people, and a controlled
hunt.
To review the Fish and Game Council's proposed Comprehensive
Black BearManagement Policy, visit: http://www.njfishandwildlife.com/bearpolicy10.htm