Otis Technology Introduces The TRS Turned Rail System
The New Standard In Accuracy For Car-15 And M-4 Carbines.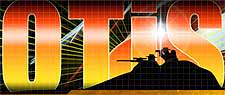 LYONS FALLS, NY –-(AmmoLand.com)- Otis Technology, the world leader in gun cleaning, introduces a new standard in rail system accuracy.
The TRS rail system is machined with a unique patent pending process that machines all critical alignment surfaces on a single rotating axis. This innovative approach combined with extreme tolerance control makes the TRS™ the world's most accurate rail system.
The TRS™ is machined out of T6061 aluminum and finished in a type III hard coat black anodized surface. The rugged free floating design is mounted with a robust concentric locking ring so it will not vibrate loose or change zero, even under the most extreme conditions. Large ventilation ports allow for greater heat dissipation.
The TRS™ is exactly what you would expect from Otis, a new standard of performance built with no compromises. As all Otis products, the TRS ™ is destined to be the premier choice for operators, law enforcement and firearms enthusiast worldwide.
The TRS™ Tuned Rail System fits all CAR-15 / M-4 carbine variants and comes with a lifetime warranty. The system integrates with virtually all Picatinny rail attachments. The rail is laser engraved with position number indicators.
Otis Technology is known for manufacturing the most advanced gun cleaning systems available. The superior Breech to Muzzle ™ design combined with unmatched quality has positioned Otis as the standard issue gun care system for the US Military. Founded in 1985, Otis Technology is now celebrating its 25th Anniversary.
About:
Otis Technology Online Catalog. The World's Finest Gun Care Systems and firearms maintenance supplies. A complete line of gun cleaning supplies for any type of firearm. Gun cleaning supplies, Rifle cleaning kits, pistol cleaning kits, shotgun cleaning kits, gun cleaning brushes, gun cleaning patches, gun cleaning solvent an so much more. Visit: www.otisgun.com