Potterfields Announce $500,000 Donation To NRA's Youth Hunter Education Challenge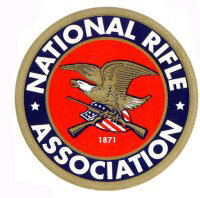 FAIRFAX, VA –-(AmmoLand.com)- The NRA is pleased to announce a recent donation to the Youth Hunter Education Challenge by Larry and Brenda Potterfield of MidwayUSA.
The $500,000 donation will strengthen a family-oriented event which builds character and reinforces life-lessons as much as it does safety and accuracy.
"The NRA's Youth Hunter Education Challenge has an impact on thousands of young people each year thanks to generous people like the Potterfields," Kayne Robinson, Executive Director of NRA's General Operations, said.

"We at the NRA are committed to preserving hunting for generations to come, and YHEC is a tried and true, hands-on approach to doing just that."
Established in 1985, the Youth Hunter Education Challenge (YHEC) is NRA's "graduate studies" program in outdoor skills and safety training for young hunters. Though YHEC is a competitive program, the real "challenge" for participants lies with skill development and the advancement of hunter safety and responsibility.
Since its inception the YHEC program has reached more than one million young sportsmen and women. YHEC has grown from ten participating states/provinces to over forty.
The immediate benefits of YHEC on the participants are important as well as the long range impact of the program: the positive outreach and education the participants and volunteers bring to their families, neighbors and communities; the importance of promoting hunting as a viable and most efficient method of controlling wildlife; fostering propagation, growth, conservation and wise use of our renewable wildlife resources; developing environmentally aware leaders and encouraging our youth to be active citizens with an interest in preserving the hunting heritage.
Larry Potterfield, Founder and CEO of MidwayUSA, is a longtime friend of the programs of the NRA. He is a sponsor of the Friends of NRA banquet program and many NRA-sanctioned competitions, including the NRA Bianchi Cup, held in Columbia, Missouri each year.
"Brenda and I are excited to be able to assist the NRA Foundation in supporting this type of initiative to focus on developing tomorrow's leaders today," Potterfield said. "Changing the future requires us to make the commitment in time or money to support these efforts."
For more information about the Potterfields or MidwayUSA, visit www.midwayusa.com or call 1-800-243-3220.
For more information about the NRA Foundation and the Youth Hunter Education Challenge, visit www.nrafoundation.org.