Public Hearings Planned On Proposed Hunting Rules, Special-Permit Process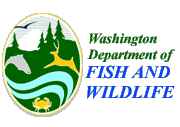 OLYMPIA, Wa –-(AmmoLand.com)-  The Washington Fish and Wildlife Commission will accept public comments on proposed changes to this year's hunting regulations and special-hunt permit drawings during a meeting here March 12-13.
The commission, which sets policy for the Washington Department of Fish and Wildlife (WDFW), also will consider initial comments on proposed new rules designed to address property damage and other public concerns related to wildlife.
The public meeting in Olympia will start at 8:30 p.m. both days in Room 172 of the Natural Resources Building, 1111 Washington St. S.E. An agenda for the meeting, along with WDFW's proposals on these issues, is available on the commission's website. (See http://bit.ly/a9Uqdg ).
"The new hunting rules proposed for the upcoming season reflect changes in state game populations since the current three-year hunting plan was adopted last year, said Dave Ware, WDFW game manager. The proposed hunting rules include a combination of new conservation measures and hunting opportunities for species such as deer, elk, moose, bighorn sheep, mountain goats, black bear, cougar and small game."
In addition, WDFW is proposing changes in the way random drawings are conducted for special-hunt permits, which provide additional hunting options beyond those authorized by a general hunting license.
Public hearings on special-hunt permits and hunting rules proposed by WDFW are scheduled March 13, the second day of the commission's meeting in Olympia. The commission is expected to take action on both proposals at a meeting set April 9-10 in Leavenworth.
Also at the meeting March 12-13 in Olympia, the commission will:
Accept public comments on a new initiative proposed by WDFW to address property damage and reduce other conflicts between wildlife and humans.
Consider extending the current fishery allocation policy for Columbia River summer chinook salmon by one year.
Receive a briefing on 2010 salmon forecasts, conservation needs and fishing opportunities.
Consider approval of land transactions proposed by WDFW in Pierce, Kitsap and Okanogan counties.