Swarovski Optik Presents The New SLC 42 HD Binocular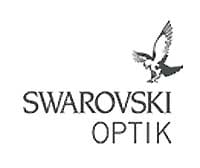 Cranston, Rhode Island –-(Ammoland.com)- SWAROVSKI OPTIK announces the new SLC 42 HD. The high-performance HD Binocular has fluoride containing HD lenses to ensure bright images with maximum color fidelity and will minimize the color fringing that is unavoidable with conventional types of glass.
As a result, the new SLC 42 HD provides high contrast images in natural colors with razor-sharp outlines and exceptionally high quality crystal-clear viewing.
The new SLC 42 HD is also suitable for close-range observations at distances of down to 6 feet.
The enhanced coatings of the lenses and prisms, (SWARODUR, SWAROTOP, SWAROBRIGHT) support the overall effect of the HD lenses especially in twilight or difficult lighting conditions.
The SWAROCLEAN coating on the outer surface of the lens provides an anti-stick effect, making it easier to clean away dirt such as water marks, insect repellents or tree resin. The SLC 42 HD stands out in comparison to other binoculars due to its longer eye relief.
This enables eyeglass wearers to enjoy the entire wide-angle field of view and the crystal-clear images provided by the new SLC HD. The SLC 8×42 HD, for instance, gives a 408 feet field of view, providing the best overview in its class. The removable twist-in eyecups are individually adjustable in three stages. The new SLC 42 HD not only offers excellent optical performance. The new focusing mechanism also enables particularly fast and highly precise adjustments. Thanks to its short, slender construction, the new SLC 42 HD fits even better in your hand. And the new magnesium housing makes it significantly lighter than its predecessor – ideal for fatigue-free and precise observation.
SWAROVSKI OPTIK NORTH AMERICA CEO, Albert Wannenmacher, said of the new binocular, "The SLC binocular has been an integral part of our optics line-up for many years and the new SLC 42 HD is another exciting evolution of our product line at SWAROVSKI OPTIK. These new SLC's will once more show the market how far our company can bring technology to the eyes of our consumer"
All new SLC 42 HD's are supplied with a new field bag, an easily adjustable Lift carrying strap, protective caps for eyepieces and objectives plus the Snap Shot adapter. The latter is used to quickly connect a digital compact camera to the binocular for remarkable photographs taken at long distance. They will be available in June 2010.