Texas Deer Association Auction & Seminars Raise Bar For Wildlife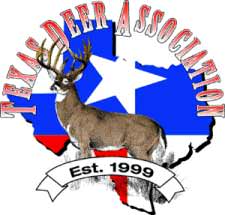 SAN ANTONIO, Texas –-(AmmoLand.com)- The Texas Deer Association's (TDA) latest event raised the bar not only for the quality of Texas' whitetail deer herd but also for the knowledge of wildlife enthusiasts and the future of students in agricultural pursuits.
With the TDA's Superior Genetics Whitetail Deer Auction grossing $888,000 at the San Antonio Stock Show & Rodeo, approximately $8,000 will go to the scholarship fund of the San Antonio Livestock Exposition.
The TDA has donated nearly $60,000, including $15,000 from the San Antonio chapter's banquet last year, to the rodeo's scholarship fund since the deer auction became the first in the nation to be conducted at a stock show in 2005.
The seminars, co-sponsored by Purina Mills, were another highlight as more than 500 people packed the Auction Barn on the rodeo grounds on Feb. 12.

Pen to Pasture Deer Release, covering how to adapt genetically superior deer to a free-range life, drew a lot of audience participation with seminar leaders Charles DeYoung, Ph.D., research scientist and professor emeritus at the Caesar Kleberg Wildlife Research Institute, and wildlife consultant and biologist Warren Bluntzer.
"It showed the interest and the care people have for the white-tailed deer of Texas and how far education has taken wildlife management today," Bluntzer said.

Farmers and ranchers walked away with a better understanding of how to take care of their resources and the land to produce agricultural products and a healthy wildlife population that can add to the diversification of their income, he said.
"All of the Texas wildlife species benefit from these practices. It's a win-win situation for Texans who own land, sportsmen and the wildlife," Bluntzer added.
Common-sense approaches were addressed, too, such as how to adapt deer from their diet in the pen to what they will find in the pasture, TDA executive director Karl Kinsel said.
"Some of the things, like how a deer will find water, are something people don't think about," Kinsel said. "You put water along fence lines because, while the deer may not find water in the middle of a pasture, they will find a fence and walk along it – and they'll find water if you put it there."
One of the most important aspects of releasing superior deer to the native herd is that one big buck will not work wonders, Kinsel said.

"One super buck won't change the dynamics. You need to replace 50 percent to see a visual impact," he said.
Kinsel praised officials with the San Antonio Stock Show & Rodeo for incorporating wildlife into the traditional agricultural exhibition.
"In today's agriculture it takes that diversity for any farm or ranch to stay profitable, and to have all the wildlife facets represented as well as the farm equipment and sheep and goats is a commendable step for the rodeo," he said.
In addition, having the auction and seminars on the stock show grounds also drew a number of people who normally would not be exposed to a wildlife event, he said.
Meanwhile, the auction attracted a standing-room-only crowd of more than 1,000, as it has every year since 2005.

The highest lot, selling for $42,500, was for the sister to a buck that scored 252 at 3 years old. The doe, from High Roller Whitetails, was bred to 20/28, a buck that scored more than 310.
The second top lot came from Gene Gonzalez of Sacred Oaks Whitetails. A 4-year-old doe, the offspring of Dreambuck who scored 321 at age 4 and was bred to Kid Dynamite 282 at 2, went for $42,000.
The third highest lot, going for $37,500, was from Venado Creek Whitetails, a doe fawn not yet born that was sired by Max Dream (a Gonzalez buck and womb brother to Kid Dynamite), which scored 341-7/8 at age 2.
"This shows that deer with proven pedigrees are doing really well in the market these days," TDA auction manager Jayce Kalmbach said.
While the lots averaged about $7,000 each, nine lots sold for more than $20,000. Straws of semen averaged between $1,000 and $1,500.

For the first time at a TDA auction, mule deer went on the block. A buck and doe sold for $26,000.
"Mule deer are a growing Texas market, and people are getting a good vibe about them after seeing the growth in whitetails," Kalmbach said.
The next event on the TDA calendar will be the second annual Spring Gala & Deer Auction March 5-6 at the Embassy Suites Outdoor World in Grapevine.
"It started out as one of the banquets that TDA does across the state. It's more of a fun event with silent and live auctions, Kinsel said.

The economic impact of Texas' deer breeding industry is more than $650 million, including more than 7,000 jobs, according to a study in 2007 by Texas A&M University.
To learn more about the Texas Deer Association or for membership information, call 210.767.8300 or visit www.TexasDeerAssociation.com
About:
Headquartered in San Antonio, the Texas Deer Association is a non-profit organization dedicated to the health and welfare of Texas deer herds, and to developing ways to improve deer quality in Texas. For more information on the Texas Deer Association, call 210.767.8300 or visit www.texasdeerassociation.com. As a part of its public education efforts, the TDA publishes Tracks, a full-color
bimonthly magazine that updates members on legislative news, deer genetics and game management issues