Troublesome Turkeys Relocated To New Home In Rio Grande Valley, NM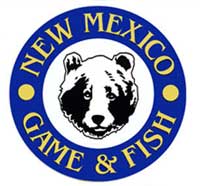 SAN MARCIAL, NM –-(AmmoLand.com)- Seventy-one wild turkeys that were becoming a nuisance on a Tucumcari-area farm recently were trapped and moved to the Rio Grande Valley south of Albuquerque.
The Rio Grande subspecies turkeys will join existing flocks in the area near San Marcial. After they were trapped, the birds were inspected by Department of Game and Fish biologists and then placed in individual transport boxes and a trailer donated by the National Wild Turkey Federation.
New Mexico has three native subspecies of wild turkey: Merriam's, Rio Grande and Gould's.