Washington Fish And Wildlife Commission To Set New Hunting Rules
At April 9-10 meeting in Leavenworth.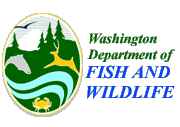 OLYMPIA, WA –-(Ammoland.com)- The Washington Fish and Wildlife Commission will consider adopting changes to this year's hunting seasons and special-hunt permit drawings during a public meeting April 9-10 in Leavenworth.
The nine-member citizen commission will also accept public comments on proposed new rules designed to address property damage and other concerns related to wildlife.
The meeting starts at 8:30 a.m. both days at the Best Western Icicle Inn, 505 State Route 2, in Leavenworth. An agenda is available on the commission's webpage at http://wdfw.wa.gov/commission/meetings.html
The commission, which sets policy for the Washington Department of Fish and Wildlife (WDFW), heard public comments on the proposed changes to hunting rules and special hunting permit drawings at its March 12-13 meeting in Olympia. Those proposals are available under WAC 232-28-291 on the WDFW website at http://bit.ly/d3a41n .
Dave Ware, WDFW game manager, said the new hunting rules proposed for 2010 reflect changes in state game populations observed since the current three-year hunting plan was adopted last year. The proposed rules include a combination of new conservation measures and hunting opportunities for species such as deer, elk, moose, bighorn sheep, mountain goats, black bear, cougar and small game.
The commission also will consider a new approach for conducting drawings for special-hunt permits, which provide additional hunting options beyond those authorized by a general hunting license. The new approach proposed by WDFW would create separate applications for several categories of deer and elk permits, giving hunters more options in applying for permits, Ware said.
Under that proposal, "points" accrued by hunters toward special permits in previous years would be applied to each of the new permit categories created under the new plan.
In other matters, the commission will accept public comments on a proposal to help address property damage and other conflicts with wildlife, and consider approving easements and acquisitions of properties in Chelan, Grays Harbor, Mason and Pierce counties.
As directed by the 2009 Washington Legislature (SHB 1778), the wildlife-control proposal includes specific requirements for both lethal and non-lethal control, and identifies new sources of technical assistance for property owners. Claims for crop damage would be paid only after an assessment by a professional crop insurance adjustor.
The proposed Wildlife Interaction Rules are posted on the commission's website at http://bit.ly/db1aCT . The commission is scheduled to take action on the proposed rules during a May 7 conference call meeting.