Wildlife Areas Closed During Critical Periods For Deer, Elk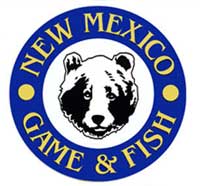 CHAMA, NM –-(AmmoLand.com)- As winter slowly draws to an end and people start thinking about outdoor activities such as hiking, horseback riding and shed antler hunting, the Department of Game and Fish is reminding everyone to give wildlife a break so they can rest and give birth.
Some state wildlife areas, including the Rio Chama Wildlife Area and the Humphries Wildlife Area in northern New Mexico, are closed to protect deer and elk until after they have their calves and fawns. The only exception is for hunters who draw for the special April 15-30 turkey hunt.
"Wildlife Management Areas are purchased to allow wildlife a safe place during crucial breeding and wintering times," said Bill Taylor, Game Manager for the Northwest Area. "Deer and elk need a place where they can be free from human interaction during this time," he said.
The Humphries and Rio Chama will reopen Memorial Day weekend for shed hunting, horseback riding and hiking. The areas are open to hunters and anglers who have a current Habitat Access and Management Validation with their license, and people ages 18 and older who have a Gaining Access into Nature (GAIN) permit. Permits are available at all license vendors and Department offices.
For more information, please call (505) 476-8000 or visit www.wildlife.state.nm.us.