Wisconsin DNR Outdoor Report – March 25, 2010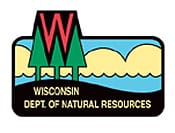 Wisconsin – -(AmmoLand.com)- Unseasonably warm temperatures again this week have raised wildfire danger in Wisconsin to high or very high statewide. Burning permits have been cancelled in some areas and restrictions are in place in other areas.
Check the current fire danger page of the DNR Web site for burning permit status and restrictions. Debris burning is the main cause of wildfires in the state, and people are being asked to put off any burning at this time. Since March 3, 166 wildfires have burned 240 acres around the state.
Ten structures have been lost in these fires and another 78 were threatened. Anyone who fails to obtain a permit or check the daily restrictions, risks burning illegally or unsafely, and may be subject to a citation. Furthermore, anyone who starts a wildfire, may be held liable for all damages and fire suppression costs.
Ice conditions have continued to deteriorate with the mild spring weather. Ice thickness has dropped down to the 8- to 12-inch range on northern lakes, and southern lakes are opening. Portions of the Madison area lakes are open and ice may go out of Lake Monona completely this week.
For all practical purpose, the ice fishing season has now ended statewide, as access conditions and honeycombed ice have made it just too unsafe for anglers to get out. Rivers and parts of many flowages have lost their ice cover even through northern Wisconsin.