400K Texas CHLs DO NOT Have Rep. Delwin Jones To Thank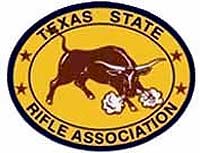 Texas –-(AmmoLand.com)- State Representative Delwin Jones (R-Lubbock) was the only Republican in 1995 to vote against SB 60 by Senator Jerry Patterson, Texas Concealed Carry legislation.
Delwin Jones voted to add all 8 gutting amendments to kill, weaken, or complicate the right to carry for Texans.
Rep. Jones represents Cochran, Gaines, Hockley, Lubbock (part), and Yoakum counties in northwest Texas and has an opponent in the Republican Primary, a run-off election opponent.
Recently at a Gaines County city council meeting Jones was asked about his 1995 vote. His answer was that he voted against raising the license cost?? TSRA has heard the sound clip with his comments.
That makes no sense at all, besides after all this time, Rep. Jones could have authored legislation to lower fees for CHLs. That hasn't happened either.
Don't let Delwin Jones' B rating fool you! Any TSRA score below an A indicates there are problems. Rep. Delwin Jones has carried this B rating for 15 years and never once attempted to make amends with Texas Gun Owners. Delwin Jones couldn't be trusted to vote for your right to self protection in 1995 and nothing has changed.
TSRA supports Republican candidate Charles Perry!
HD 83 and 400,000 Texas Concealed Handgun Licensees deserve better.
If you have friends or family in the Amarillo-Lubbock area, share this article.
Do not let State Rep. Delwin Jones distort the truth about his voting record with gun owners.
Vote Tuesday in the April 13th Run-Off Election
April 13th is Election Day!
Look for other run-off candidates at www.tsrapac.com and a brief explanation on the home page regarding the run off for Texas Supreme Court, place 3.
Please vote on April 13th!
Sincerely, Alice Tripp
Texas State Rifle Association

About:
The Mission of the Texas State Rifle Association is to protect and defend the inalienable rights of the individual Texan to acquire, possess, transport, carry, transfer ownership and enjoy the right to lawful use of firearms for self preservation, for the defense of family and property and the common defense of the Republic and the individual liberties of the people. Visit: www.TSRA.com