Acusport To Sell Exclusive All-Black FNH Five-Seven Personal Defense Pistol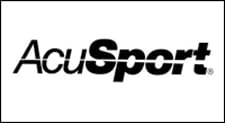 BELLEFONTAINE, OHIO –-(Ammoland.com)- AcuSport Corporation, a leading distributor of shooting and hunting products announces that they will add an exclusive All-Black FNH Five-seveN pistol to their inventory line-up.
The AcuSport exclusive Five-seveN is based on the successful police pistol recognized by the NRA for its tactical competition abilities.
The Five-seveN features a single-action, auto-loading pistol with a low-recoil 5.7x28mm cartridge which makes it a good choice for customers who are looking for a personal protection or target shooting pistol.
The specially made FNH Five-seveN produced for AcuSport (Item # 3868929922) features an aesthetically pleasing all-black design and comes with the standard offering of three magazines, locking device and lockable hard case for safe keeping.
This firearm will be available to ship from AcuSport 4/06/10. AcuSport customers should contact their Sales Professional to reserve these pistols by calling 1-800-543-3150.
AcuSport Retailers can also find more information about this item by accessing item # 3868929922 in the AcuSport ordering site, www.AcuSport.com.
Based in Bellefontaine, Ohio, AcuSport Corporation is a nationwide distributor of shooting and hunting products with regional sales offices in Pennsylvania, Georgia, Minnesota, Texas, Montana and California.