Arizona Game And Fish Commission Supports "Right To Hunt And Fish" Amendment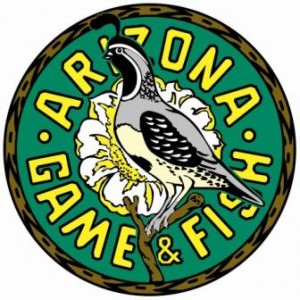 Arizona –-(Ammoland.com)- If passed by Arizona Senate, HCR 2008 would let voters decide on state constitutional amendment to make hunting and fishing a right
The Arizona Game and Fish Commission supports House Concurrent Resolution 2008, a measure that would create a state constitutional right to hunt and fish.
HCR 2008 yesterday passed the Arizona Senate Committee on Natural Resources, Infrastructure and Public Debt by a 5-1 vote. It will next go to the Senate for consideration and, if passed, will go on the ballot in the fall election.
Robert Woodhouse, a member of the Arizona Game and Fish Commission, testified in favor of the bill at yesterday's Senate committee hearing.
"The Arizona Game and Fish Commission stands in support of HCR 2008," said Woodhouse. "We believe it is a needed amendment to our constitution."
In response to questions from the committee, Commissioner Woodhouse added that the amendment would protect the right of citizens to lawfully hunt and fish and that it would retain the commission's authority over wildlife management as granted by the legislature.
During his testimony, Woodhouse also thanked the resolution's sponsor, Rep. Jerry Weiers (R-Glendale), for his leadership on this issue, and thanked the National Rifle Association, one of the leading proponents, for its willingness to work collaboratively on the language.
The commission voted on Feb. 23 to support HCR 2008. HCR 2008 passed the Arizona House on March 24 by a 37-18 vote.
"Hunting and angling are long-standing and honorable traditions," said Commissioner Jack Husted. "HCR 2008 recognizes the right to hunt and fish and will protect that right for all citizens for all time."
To read a copy of the bill and a list of frequently asked questions, click here and scroll down the page.
The Game and Fish Commission is comprised of five members (serving staggered five-year terms) appointed by the Governor and confirmed by the Senate. No more than one commissioner may be from any one county. No more than three may be from the same political party.
The commission is the policy-setting board overseeing the Arizona Game and Fish Department. Since its inception in 1929, this organizational structure has served as a buffer for the best interests of science-driven wildlife conservation during eight decades of back-and-forth political change.
The Arizona Game and Fish Department prohibits discrimination on the basis of race, color, sex, national origin, age, or disability in its programs and activities. If anyone believes that they have been discriminated against in any of the AGFD's programs or activities, including employment practices, they may file a complaint with the Director's Office, 5000 W. Carefree Highway, Phoenix, AZ 85086-5000, (602) 942-3000, or with the Fish and Wildlife Service, 4040 N. Fairfax Dr. Ste. 130, Arlington, VA 22203. Persons with a disability may request a reasonable accommodation or this document in an alternative format by contacting the Director's Office as listed above.