ArmaLite Picks Truckload Sale Contest Winner
More Than 1,000 Entries in a Campaign That Went Viral…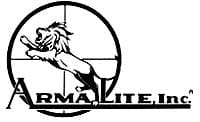 Geneseo, IL – (AmmoLand.com)- After three weeks, an internet campaign gone viral, and more than 1,000 entries in an unusual Truckload of Guns contest… we have a winner!
Six people correctly guessed that we fit 168 AR10 boxes in the back of a truck. Their names were put in a hat and one was pulled out at random.
To see who won the complete upper of the new SPR Mod 1 Continuous Optics Platform (COP) by correctly guessing how many AR-10 boxes we fit in the back of a military M35A2 truck, go to www.armalite.com/?ammoland and click on the Great Outdoors Sale button.
Thank you to everyone who took the time to enter our contest. We here certainly enjoyed ourselves while getting word out about our products.
About:
ArmaLite has one of the broadest product lines in the firearms industry. We manufacture and sell semiautomatic rifles in a variety of calibers including 5.56mm and 7.62mm, long range super-accurate bolt action rifles in calibers including .308 Winchester, .300 Winchester, .338 Lapua, and .50 BMG, and classic 9mm pistols. Visit: www.armalite.com