ATK Announces Partnership With The Duck Commander and Buck Commander Brand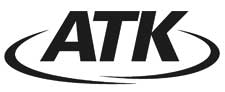 ANOKA, Minn. -(Ammoland.com)- ATK®, a leader in the commercial sporting goods and shooting industries, announces a new partnership with the Duck Commander and Buck Commander brands.
Effective immediately, ATK will assume the duties of selling the Duck and Buck Commander products as they relate to DVD's, game calls, apparel and more. This relationship isn't the first time ATK has partnered with the Buck Commander brand. Weaver® Optics, a brand owned by ATK, recently announced a signature series of riflescopes designed for the Buck Commander and their avid followers.
Duck and Buck Commander Gear
As the official sellers for the Duck and Buck Commander brands, ATK will assume responsibilities for the promotion and sales of all Commander products. Popular among hunters of all ages and locations, Duck Commander and Buck Commander gear lets consumers promote the brand proudly. Included in ATK's catalog of items are such products as:
• DVD's and CD's
• Apparel
• Game calls
• Novelties
• Kitchen products
About the Duck Commander
Duck Commander Phil Robertson and his legendary band of waterfowl hunters bring their die-hard duck hunting to waterfowlers across the nation with their signature DVD series and television show Benelli Presents Duck Commander. From humble beginnings in the flooded timber of Louisiana, the Duck Commander has grown into a waterfowling sensation; thrilling duck hunters with their techniques, tactics and unique style of camaraderie.
About the Buck Commander
As an essential part of the famous Duck Commander, Willie Robertson goes beyond the duck blind to follow his passion for whitetails. The result is the Buck Commander brand. Widely known in the outdoor industry for his colorful personality and passion for hunting, Willie surrounds himself with his Buck Commander crew. Comprised of baseball greats Adam LaRoche, Chipper Jones Matt Duff, Tom Martin and Ryan Langerhans—each avid whitetail hunters—Willie and his team bring whitetail hunting to a whole new generation of hunters with their action-packed, humor-filled DVD's and soon to be aired television show Buck Commander protected by Under Armour.
For more information on the Duck Commander and Buck Commander brands and their logo gear, visit www.duckcommander.com and www.buckcommander.com.