Bass Pro Shops Announces Plans To Open A Destination Outdoor Superstore In Harlingen, Texas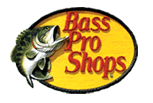 Harlingen, TX – -(AmmoLand.com)- Bass Pro Shops, America's most popular outdoor store, continues its retail growth with the announcement they will open their 57th destination outdoor superstore in Harlingen, Texas.
The store will be from 130,000 to 150,000 square feet and will be the signature anchor for the Cameron Crossing retail development to be located at intersection of U.S. Expressways 83 and 77.
The store is tentatively scheduled to open late second quarter or early third quarter 2011.
"There is no other retailer in America like Bass Pro Shops," stated Harlingen Mayor Chris Boswell. "Their one-of-a-kind destination retail stores attract an average of 3 million people a year to each store. Typically, when Bass Pro Shops comes to a city they attract more businesses which create more jobs, more taxes and a better community. We are thrilled they chose to be a part of our great city."
The decision by Bass Pro Shops was the result of over two years of efforts by the Harlingen City Commission, the Harlingen Economic Development Corporation and the developers of the Cameron Crossing.
"Harlingen is the perfect location from which to serve South Texas and northern Mexico," according to Armando Elizarde, president of the Harlingen EDC. "Cameron Crossing, with Bass Pro Shops as the anchor, will transform Harlingen," Elizarde concluded.
Bass Pro Shops stores are a combination of museum, art gallery, aquarium, outdoor education, conservation and entertainment. Each store is uniquely themed to the region in which they are located so that no two stores are alike.
"We are excited about locating one of our Outdoor World destination stores in the Rio Grande Valley to better serve our many customers in the region," said Bass Pro Shops founder Johnny Morris. "Harlingen is a terrific regional location for a store that will highlight the great heritage and outdoor traditions of the families and visitors to the area."
The Harlingen store will offer outdoor enthusiasts 3 ½ football fields of shopping excitement with the area's largest selection of equipment and clothing for hunting, fishing, hiking, backpacking, wildlife viewing, camping, outdoor cooking and more. A gift and nature center will also serve up a wide variety of outdoor-related items from lamps and dishes to bird feeders and furniture.
An expansive boat showroom will feature Tracker, Nitro, Mako and SunTracker boats built by Tracker Marine Group—the world's largest manufacturer of fishing boats. A boat service center will also be available.
Unique exterior and interior motifs have branded Bass Pro Shops as visually appealing, high quality outdoor stores. The outdoors is brought indoors with massive log and rock work, large aquariums and water features stocked with native fish species, along with an extensive collection of museum quality fish and wildlife exhibits. Historic photos, artifacts, and memorabilia will pay tribute to the Rio Grande Valley's great outdoors heritage.
Award-winning in their concept and design, Bass Pro Shops retail stores are rated as top tourist destinations. Well over 100 million people visit their stores annually. Widely recognized for their efforts in conservation and outdoor education, Bass Pro Shops stores also offer Outdoor Skills Workshops for adults, kids and families.
Bass Pro Shops, known for hiring associates that have a passion for the outdoors, is expected to employ approximately 300 people, many of whom will come from the local region. Employment information is available in the career opportunities section of www.basspro.com

About Bass Pro Shops Group:
Bass Pro Shops Group-56 retail stores in 26 states and Canada visited by over 100 million people annually, international catalog and internet retailing, American Rod & Gun wholesale division selling to over 7,000 independently owned retail stores worldwide, Outdoor World Incentives also selling Bass Pro Shops gift cards through over 132,000 retail outlets across America and a restaurant division with 26 locations.
For more information regarding Bass Pro Shops store locations, products or special events, please visit www.basspro.com. To request a free catalog call 1-800-BASS PRO.
Tracker Marine Group – Manufactures and sells Tracker, Nitro, SunTracker, Tahoe, Grizzly, and Mako boats through Bass Pro Shops retail stores and over 400 dealers worldwide. For more information go to www.trackermarine.com.
Resort Group – Big Cedar Lodge and other resort properties including restaurants and golf course. For more information go to www.big-cedar.com, www.bigcedarwildernessclub.com, or www.dogwoodcanyon.com