Beretta USA Proud Partner of USA Shooting

ACCOKEEK, MD –-(AmmoLand.com)- Beretta U.S.A. announced today its partnership with USA Shooting, the national governing body for Olympic Shooting Sports.
USA Shooting oversees the development of U.S. National Teams that compete in international competition on behalf of the United States.
Beretta U.S.A., as a partner of USA Shooting, will be providing a variety of shotguns under Beretta's Range Program for use by visiting and resident athletes as well as by youth participating in shooting camps hosted by the organization. These guns include the Beretta DT10 Trident, 682 Gold E and the Beretta Teknys models.
These models are the same as those used by Olympic Gold Medalists Vincent Hancock, Dan Carlisle, Glenn Eller III and National Champion and Olympic team member Haley Dunn. Beretta's competition shotguns are used at the sport's highest level, and this new range program partnership will allow all athletes at USA Shooting to experience the superior technology and performance found in Beretta competition shotguns.
The partnership goes beyond providing guns to the organization. Beretta also will be manufacturing a special USA Shooting shotgun model. This limited edition shotgun will be made at Beretta's U.S.A. facility and will be available at certain retail locations later this year. A portion of the purchase price will go to USA Shooting.
"We're very excited about this partnership and the opportunity to work with USA Shooting. Beretta is recognized worldwide for its success in the shooting sports, and we are delighted with our relationship with USA Shooting. Both entities exemplify excellence and winning in the world of competitive shooting," said Gary Ramey, Vice President of Sales and Marketing for Beretta U.S.A.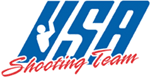 USA Shooting is located at the U.S Olympic Training Center in Colorado Springs, Colorado. The Center will host four national level events this year. It is the largest indoor shooting facility in the Western Hemisphere – the third largest in the world, and is used by the USA Shooting Organization. In addition to this indoor range, USA Shooting also uses the outdoor range at the International Shooting Park near the Fort Carson Army Base.
Beretta, established in 1526, is the oldest industrial dynasty in the world tracing its roots through 16 generations of continuous family ownership. Firearms bearing the Beretta name have been sold for almost 500 years. Beretta USA Corp. was founded in 1977 and supplies the standard sidearm to the U.S. Armed Forces. Today, Beretta manufactures, distributes and markets a complete line of firearms, accessories and apparel. Beretta also owns and operates six retail Beretta Gallery stores worldwide. For additional information, visit www.berettausa.com.